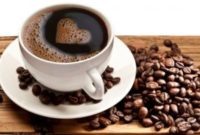 As you read this, I should be somewhere over the United States between Philadelphia and Riverside, California. I'm writing it on Sunday because I have to leave the house at 6:15 AM tomorrow for the Airport. I'm off to the Historical Romance Retreat at the Mission Inn in Riverside California. That's the plan.
So far my day has not gone at all as I planned. For starters we went out to drive to Mass and found the car won't start. Again. We replaced the battery two weeks ago. Clearly the problem was not just the battery! Beloved says he will deal with that while I'm gone (God bless him) but it made for a disjointed morning. We walked to church in the rain (I was singing…because, well, rain) but the kindness of friends brought us home to discover the nearby daughter and family wanted to whisk us off to brunch since I'll be gone. I had plans to do write this before noon. It didn't happen, but brunch was lovely and an unexpected treat.
Yesterday's big event was a Facebook party at which the Bluestocking Belles finally got to show the world the title and cover of our 2018 holiday anthology.  We had four guest hosts, a grand prize, many individual prizes, and six hours to cover while getting the book itself up for pre-order and preparing to upload banners, a Facebook page, and a web page as soon as announcements were made. Nine authors in four countries and both coasts of the United States planned the event.  I won't pretend it was entirely without stubbed toes, but all things considered it was a smashing success. Everyone seemed to have heaps of fun. This afternoon I had to plug my participants into Random.org to choose the winners. Giving away prizes is always a joy.
What is the book, you ask? The 2019 boxed set is called FOLLOW YOUR STAR HOME and the cover is gorgeous. It has eight historical novellas set over the course of 1000 years, beginning in a Viking village and ending in the 20th century, all on the theme of the prodigal.  You will be hearing more from me, but, for now, you can find more about the book and the individual stories on the Belles' Web site or the book's Facebook page where we'll be adding material all fall. My own contribution is called "The Last Post," set in 1919 France. It is the sequel to last year's "Roses in Picardy."
I should be packing! HRR which requires that I pack not only the usual conference materials and book signing accouterments, but also multiple costumes and a mask, because, well, historical party! The Great Book Exhibition takes place on Saturday, September 15, is free and open to the public. Buy books, get goodies, meet authors. I already know that some of my readers will be there and I'm super excited to meet them. If you're in the neighborhood please come.
Now that my plans are scattered in pieces, my daughter has offered to get my movies back to the library, and Beloved assures me he'll deal with the car and I don't need to worry about leaving behind meals. I still have to post Thursday's Highlighting Historical blog. I hoped to do some work on my Valentine's Day story, but that isn't going to happen. I'm bringing pen and notebook to work on some backstory for my next series on the plane and at the hotel. We'll see how much I actually get done.
Tomorrow I will be up before 6, ready to call Lyft. But first? I'll have my coffee.